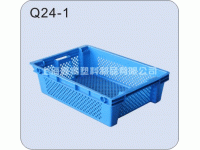 1#Nesting crate

623x426x165mm

525x398x160mm

Q24-1
Product Description£º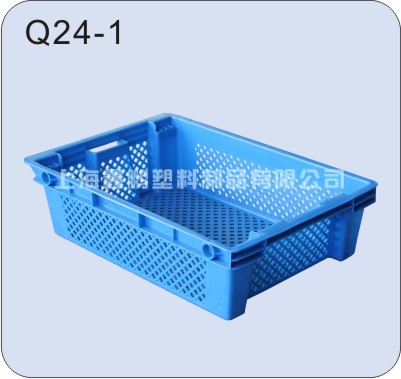 Features and advantages:
1. Large loading and stable stacking;
2. Reasonable structure and convenient operation;
3. Full specifications to meet mass production;
4. Long service life and recyclable material;
5. High quality, professional, for special purpose;
6. Good appearance, easy to clean and dry, environmental friendly;
7. No nails or thorns, no damage to the goods during package or transport;
8. Acid, alkali and corrosion resistant, suitable for a variety of occasions;
9. Fumigation-free, easy for export, convienient for capital turnover
10. Damaged plastics can be recycled as material for processing other products;
11. No combustion, no static sparks, having positive effect on warehouse fire prevention;
12. Service life is usually 2-3 times of wooden pallet. If used carefully, it can reach 4 ~ 5 times of wooden pallet life;
13. According to the client's requirements, certain elements can be added into the materials to improve the characteristics of the pallet;
14. Tasteless, non-toxic, non-polluting on goods, especially on food, helping to improve warehouse environment;
15. Easy to print logo, marking, etc to make advertisement.

Related Productions£º